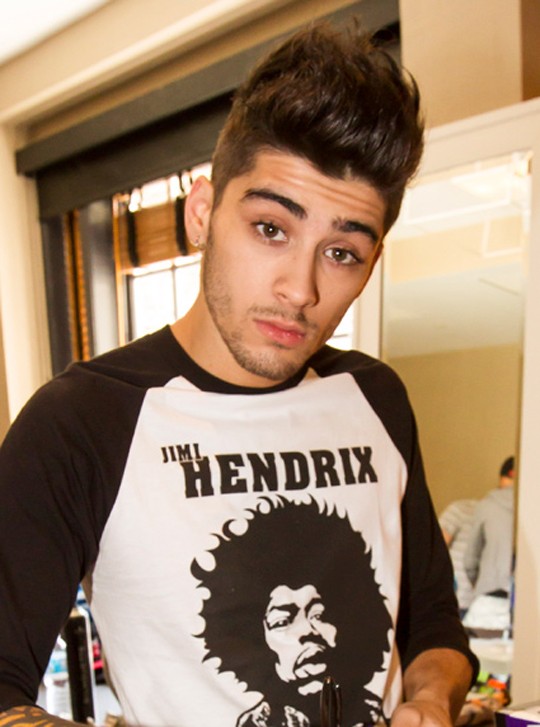 One Direction, #One Direction News
HAPPY FM
Los chicos de
One Direction
(
@onedirection
) están en plena promoción de su nuevo single, '
Story of my life'
y ¡no paran! Hasta el más tímido de
1D
,
Zayn Malik
(
@zaynmalik
),
no sólo
ha hablado
de su última canción en una entrevista, también lo ha hecho
sobre su vida
. Y la verdad es que, sus declaraciones nos han sorprendido muchísimo. ¡Muy fuerte!
Ya sabíamos que a
Zayn Malik
no le gusta demasiado salir de fiesta y, en este sentido, no tiene nada que ver con
Harry Styles
(
@Harry_Styles
) que aprovecha la mínima oportunidad para salir por ahí a divertirse. ¡Mirad lo que ha dicho
Zayn Malik!
"I'm quite domestic, I like to just stay at home. I do see little rumours on Twitter and stuff about fans thinking I'm a robot and I'm not real and I don't really exist because I don't really go anywhere - but that's because I'm quite boring when I have time off"
"Soy bastante casero, me gusta quedarme en casa. Lo que hago es ver pequeños rumores en Twitter y esas cosas sobre los fans que piensan que soy un robot y no soy real y que realmente no existo porque
en realidad no voy a ninguna parte -pero eso es porque estoy muy aburrido cuando tengo tiempo libre".
Pero, aunque muchos de sus fans no entiendan cómo puede aburrirse
Zayn Malik
en su tiempo libre, él sigue diciendo que
es un chico normal y que se divierte a su manera
. ¿Quién dijo que era un robot?
"I like to just relax and do normal things, chill out with my family. Mainly doing a lot of artwok, stuff like that. I'm just a normal 20 year old, I think. I'm just having fun."
"Me gusta relajarme y hacer cosas normales, estar tranquilo con mi familia. Principalmente haciendo un montón de manualidades, cosas así . Soy sólo un chico normal de 20 años, creo. Me estoy divirtiendo".